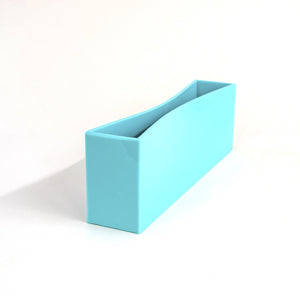 WORKSHOP HERITAGE
Extra Skinny Tall Silicone Liner - MADE IN USA
Regular price
$36.00
$0.00
THANK YOU FOR YOUR SUPPORT OF USA MADE PRODUCTS!
ALL OUR ITEMS ARE MADE IN USA ON OUR SITE INCLUDING SILICONE LINERS! 
This silicone liner is a replacement/addition for our Extra Skinny Tall Mold.
It serves great as an additional liner available to use while your soap is not quite ready to unmold
Silicone Liner dimensions: 2 1/4" x 4" x 13" (Width x Height x Length)
Capacity: 65 liquid ounces
Our silicone resin is USA made and the production of silicone liners is completed on our site.
NO RETURNS ON SILICONE LINERS AND ITEMS CONTAINING SILICONE LINERS
---
More from this collection